Snow and Ice Melt Systems
Save time and effort this winter with a Janes Radiant Snow and Ice Melt System. Snow melt systems provide the ultimate in convenience by eliminating snow shoveling and aching backs. You are assured of a clean, dry walking or driving surface, avoiding dangerous slipping and sliding. Our custom-designed, pre-assembled snow and ice melt kits come with all the equipment you'll need to have snow and ice-free sidewalks, steps, driveways, or walkways, all winter long.
Our mechanical panels are the cornerstone of our Hot Water Snow and Ice Melt Packages. They save you time and money because they arrive pre-assembled and ready to install right out of the box. There is no soldering and no assembly, just plug the system in and let it run. Each of our panels combines proven reliability with affordable pricing resulting in an outstanding product. Call the Janes Company with any questions at 1-800-650-0202.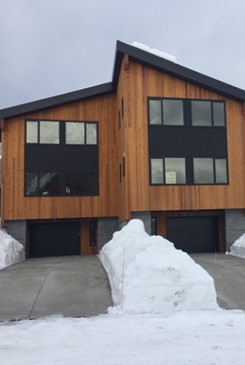 Custom Made for Your Project
-Custom-designed to your specifications.
-Durable PEX for many years of performance.
-Mechanical panel designed to deliver the BTU demands of snowmelt.
-High BTU output boiler(s) serve in even the coldest weather.
Custom Made for Your Project
"Back in September 2021 I ordered a radiant heating package from Janes. My purpose was to heat my new concrete walkway being poured at my home in Cle Elum WA.
Bob personally delivered my package to my home...and now 2 weeks before Christmas I have my walkway completely free of frost snow and ice.
I can highly recommend Janes Radiant Heating."
Brian P.
Call Today for Your Complimentary Radiant Heating Custom Solution